Estate planning and having your affairs in order is important at any age
Posted by Ed Pluchar on Monday, September 18, 2023 at 10:44:21 PM
By Ed Pluchar / September 18, 2023
Comment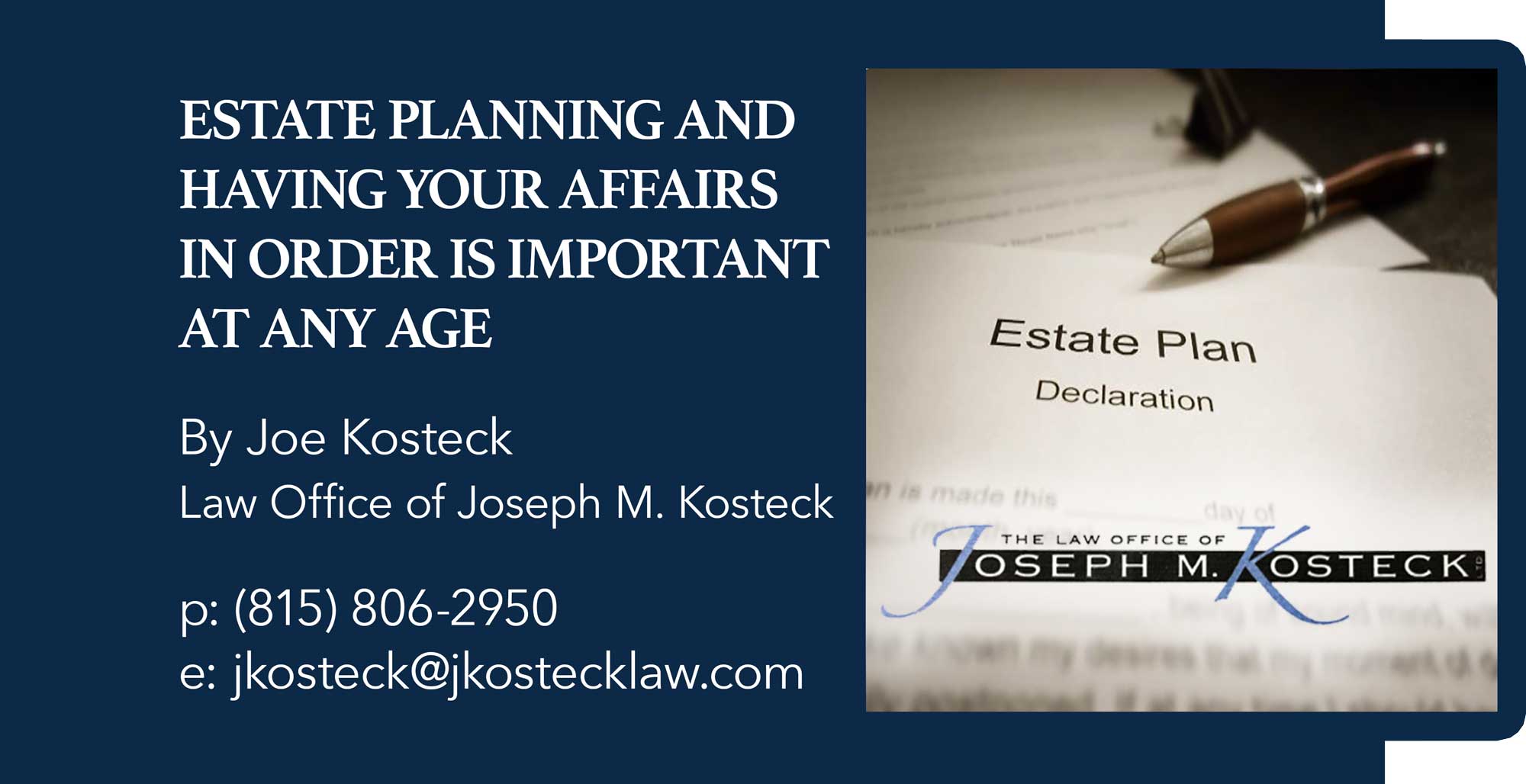 Estate planning and having your affairs in order is important at any age.
By taking some simple steps, you can avoid probate, and have decisions and documents in place to make things easier for you and your loved ones not only after you die, but also during your lifetime if there is ever a time you are unable to manage your own affairs. Here is a list of steps to take to most likely avoid probate, and enable your family to adhere to your last wishes and avoid a probate lawsuit after you are gone.
Make sure you name direct beneficiaries on you bank accounts. The beneficiary or beneficiaries should only need to go to the bank with your death certificate and their own identification to access the funds without a probate proceeding.
Consider a transfer on death deed for your home. When done properly, this deed will allow the transfer of your real estate to the person or persons you choose automatically upon your death.
Create a living will. This allows you to state your exact last wishes for health care decisions in the event you are unable to speak for yourself.
Create a durable power of attorney. This document allows you to designate a person to make legal decisions for you if you are unable to make them yourself.
Create a durable power of attorney for healthcare. This allows you to designate a person to make healthcare decisions for you if you are unable to make them for yourself.
Create a last will and testament. This designates to whom you want your property to be left to after you die.
Consider funeral planning now so your family knows your wishes for the disposition of your body and services after your death.
See if a living trust is right for you as a tool to avoid probate and transfer your property .
Talk with those who are closest to you that you have designated in your estate planning documents to explain your decisions to help avoid any lingering questions if you are unable to communicate due to disability in the future or have deceased.
I hope this list will encourage you to seek legal advice in creating an estate plan that is right for you and your family. We have over 25 years of experience at the Law Office of Joseph M. Kosteck and are here to help. Please call to schedule your free consultation today at 815-806-2950.

Joseph M. Kosteck
Law Office of Joseph M. Kosteck LTD.
20527 S. LaGrange Rd.
Frankfort, IL 60423
p: 815-806-2950
https://josephkostecklaw.com