Have you asked? "Should I invest in real estate?"
Posted by Ed Pluchar on Thursday, July 27, 2023 at 10:40:49 AM
By Ed Pluchar / July 27, 2023
Comment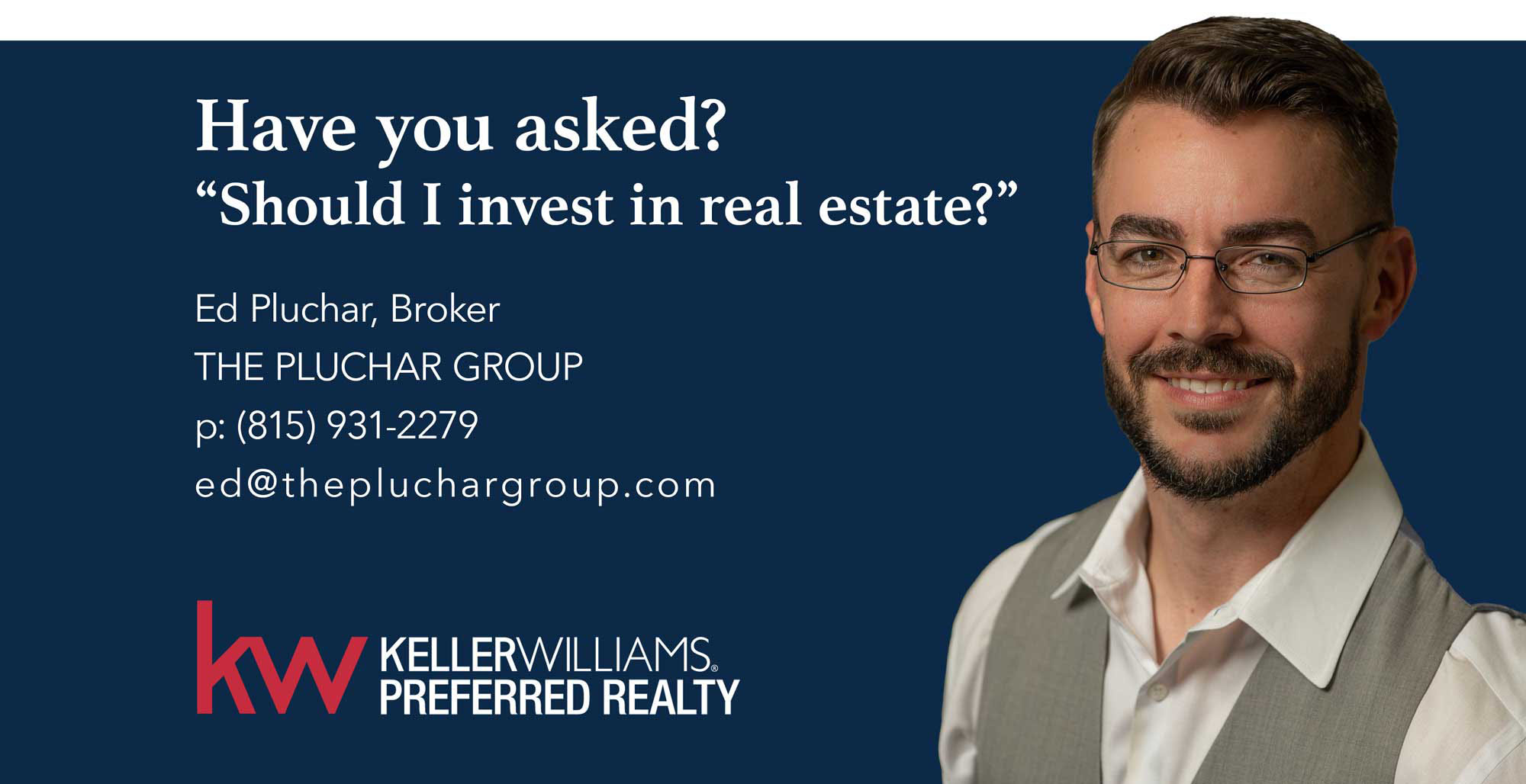 One area of interest we have been working on is real estate investing. As you might imagine, it is a broad field, often complicated, and it's hard to know where to get started. My brother Kevin has been investing for a few years now, and is very well read in the field. My hope is that his perspective will help new or aspiring investors to start their own journey into this exciting space. Enjoy! –Ed Pluchar
Should I invest in real estate?
Hello! My name is Kevin Pluchar (younger, more handsome brother of Ed's). I was asked to write a few pieces about the value of investing in real estate and the various ways that anyone can go about doing it. For full transparency, I am a few years into my journey and by no means near the end. I have flipped three residential properties, a partial owner of a commercial business, and a partial owner of a residential investment property that runs as an AirBNB and a mid-term rental. While not expansive, it's a start and one that I intend to keep rolling forward. First, a bit of background on me and how I landed on real estate investing.
In 2017, my wife and I purchased our first home (Thanks, Ed!). Both of us were young professionals with dreams of a big family, financial security, and an early retirement. We started researching a wide variety of potential streams of income and investment opportunities to help us achieve those goals. One only needs to go to social media to find the next "get rich quick" video about how you can make $10,000 a month from your phone, and only spend an hour a day to do it! After deep dives into everything that promised relatively passive income and future security, it was clear that nothing came close to real estate and all that it has to offer.
Real estate investing is a multi headed monster of opportunity. With a variety of ways to invest, there is something for everyone, regardless of expertise, finances, age, personality, or any other factor. Over the next few pieces, I'll lay out a few of the methods and the different ways that anybody can get started. But for today, let's start with a basic question: Should I invest in real estate?
Join us next time for the pros and cons of investing in real estate!