The Seller's Journey: Final Steps Before Listing
Posted by Ed Pluchar on Friday, February 4, 2022 at 1:11 PM
By Ed Pluchar / February 4, 2022
Comment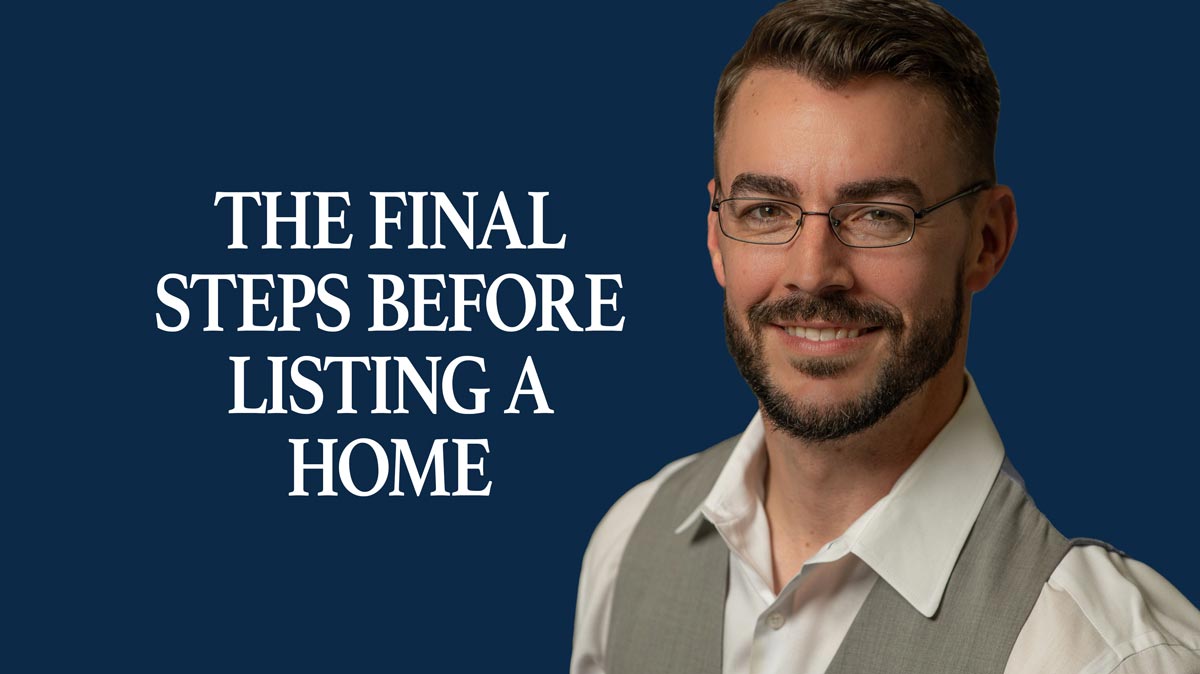 The final few steps before you're ready to list your home as a seller.
Today we're onto the next step of the seller's journey. You've taken the pictures, and they look good. You're just about ready to list, but some miscellaneous tasks need to be taken care of first.
If you've done some home shopping of your own, you know that each listing has a glorious description (Realtors like to think they're poets). In that description are some critical pieces of information. What did you, the client, fall in love with about the house? What do you like about the neighborhood, and what is the house like?
We may not put it in your own words, but we'll filter your answers through our professional lens and highlight the most attractive features that will get you the most money possible. That usually includes things like the school district, the neighborhood amenities, the layout, and the upgrades.
We're going to advertise your home on social media and the major real estate websites.
Another key thing to decide is what does and doesn't stay with the house. We'll talk about whether you're taking the appliances. It's better if they stay, but if you're taking a few of them, we want to know. You may want to take furniture, heirloom plants, or something else, but we'll need to decide all of that ahead of time.
The final preparation is marketing. We'll make a coming-soon social media post, which we get a lot of calls from. We also set up the full marketing plan. We're going to advertise on social media, make sure your home shows up on real estate websites, and track the exposure it is getting.
A lot of agents talk about how fast or how much over list price they sold a home, but most of the time, each home lands on the market in the same way. If your pictures are sideways or the description is horrible, that can hurt your chances, but we make sure we don't make those mistakes.
If you have any questions about these final steps before listing or real estate in general, give us a call at 815-931-2279. We'd love to hear from you.