The Seller's Journey: Picking an Offer
Posted by Ed Pluchar on Friday, March 4, 2022 at 1:03 PM
By Ed Pluchar / March 4, 2022
Comment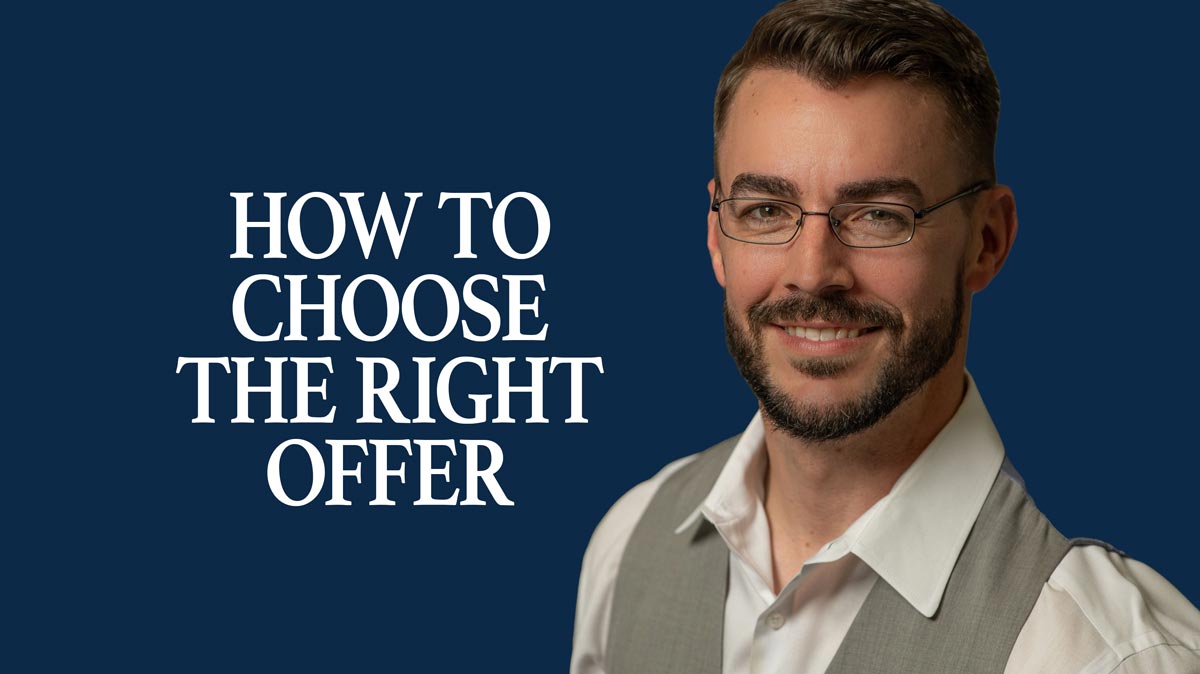 Here's how sellers can pick the best offer for their situations.
In today's blog post, I'm talking about the next step of the seller's journey: handling offers. You've put your home on the market and had a bunch of showings. Now, offers are coming in, and you have to pick the best one for you.
As a Realtor, I am obligated to show you every offer. You might set some criteria around price range or financing, but I think it's still a good idea to at least look at every one. You never know; that FHA financed offer might end up being the best one.
When you're reviewing your offers, there's a lot to consider. Price is usually king, but it isn't the only factor. Some important things you should consider are the financing, the closing date, and the earnest money deposit.
Two critical things to consider that aren't in the actual contract are the buyer's agent and their lender. If they have an experienced agent, the whole process will run more smoothly. They'll be prepared for every step of the process, and the communication will be better as well. If they have a trusted local lender, you can be more confident that their finances are secure.
"Price is important, but there are other factors to consider."
If you only receive one offer, it's time to start negotiating terms. However, we're in a hot market, and if you work with a good real estate team, you're likely to receive multiple offers. In this situation, set a deadline when offers are due and another one when you'll make a decision. For example, you can tell your potential buyers that offers are due on Sunday and that you'll make a decision by Monday.
When it's time to review offers, your agent will show you the highest and best contracts. They can make recommendations, but the decision is ultimately up to you. One of the nice things about multiple-offer situations is that you can negotiate from a strong position since the buyers are competing with each other.
Reaching an agreement between buyers and sellers is one of the most rewarding parts of working in real estate. If my team can help you achieve that, we'd love to hear from you. Just call or email us.