What exactly is going on with rates?
Posted by Ed Pluchar on Monday, November 6, 2023 at 9:12:27 PM
By Ed Pluchar / November 6, 2023
Comment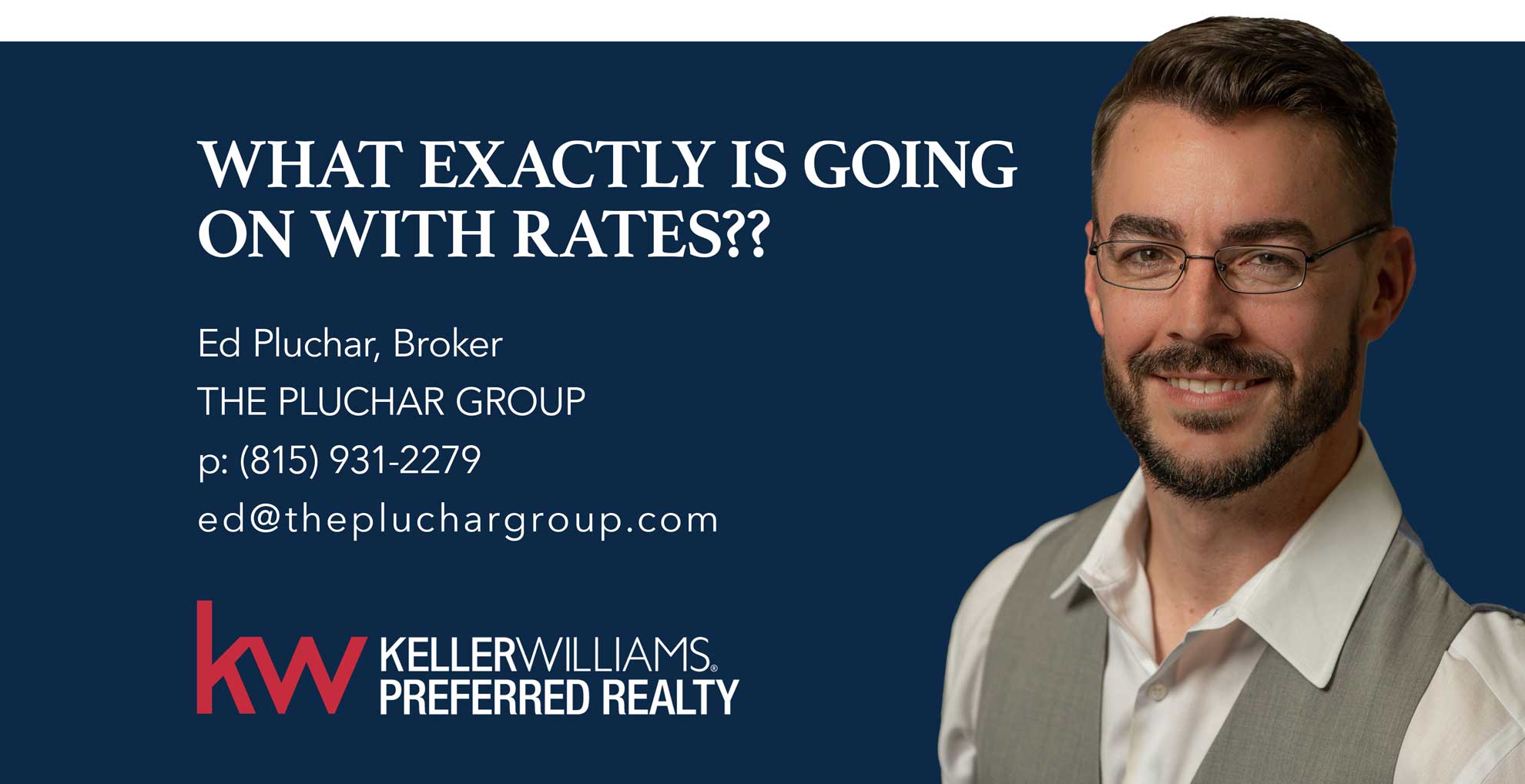 What exactly is going on with rates??
This edition of The Pluchar Group Newsletter features an article by professional mortgage lender and sometime economist Tony Predey of A&M Mortgage. I always appreciate the way Tony monitors national trends and applies them in bite-sized chunks for his clients and partners. Enjoy the high level analysis! Click here to read his article.
We also have our first contribution from a home inspector - Michael Pignotti has been working with our clients for many years now and is well known for his straightforward style and vast experience. Today he shares a comprehensive maintenance checklist for your home - go ahead! Download and print out this valuable chart, which will keep your home running smoothly and efficiently for years to come! Click here to read his full list.
I won't dive too deep into any particular topic, but I will note one trend: Investors are very active right now.
Personally I am adding a 4 unit in Louisville, KY, for the promise of great cash flow
We are working with several investors now who are under contract or soon should be
And the biggest institutional investor in single-family homes, Invitation Homes, has just reversed their trend of selling off inventory. They are now *buying* more homes than they are selling.
All of this is to say that our most savvy buyers see the *future* value of real estate - they're following the trends, and they know that if they buy now (even with high-ish rates), they will reap the benefits later.
Would you like to learn more about recent trends and investing in real estate? Please let me know! I read all replies and love receiving them.
And if you're ready to get started for your own home, or for an investment, just let me know! ([email protected])
When helping clients purchase their new home, buyers commonly ask about mortgage rates and how to navigate this reality. The higher rates can test homebuyers' budgets and affordability. However, there are many solutions to this phenomenon. Our goal is to shed light on some perspectives and programs that will help you succeed in the current market.
Despite the rate hikes, local market data suggests that home prices will remain stable for the foreseeable future. After 2008, homebuilders severely decreased the rate at which they built new homes, yet the population continued to grow. This resulted in a considerable shortage of housing available for the steadily growing population and demand. Consequently, the consensus from economists is that home prices will remain stable because demand will still outweigh supply, thus bringing stability to the housing market and those who participate.
Today's homebuyers will likely be able to refinance their mortgages in the next few years. While it's impossible to predict exactly when this will come, history suggests that mortgage rates will come down at some point in the next few years. As long as the borrower maintains their same, positive financial position, it is likely that they will qualify for a refinance. Not to mention, many programs, such as an FHA or VA loan, have streamline refinance products that simply require 12-months of on-time payment history and satisfactory credit. Due to the projected growth of home values in years to come, buyers may look back on the present as a great buying opportunity when they refinance to a lower payment.
Worry about what you can control! Unfortunately, there is nothing we can do about the current interest rate environment. However, if you are considering purchasing a new home in the future, start by tightening up your budget and give yourself the strongest financial foundation possible. A few bucks here and there can go a long way!
There are many programs and loan features that exist to provide immediate relief to homebuyers, such as a temporary interest rate buydown or downpayment assistance. In fact, there are so many programs available that I can't even fit them into this brief message. Not to mention, everyone's situation is different, so reach out if you have any questions or want to learn more information!